Feb 09, 2023
The Importance of Mental Health in the Early Years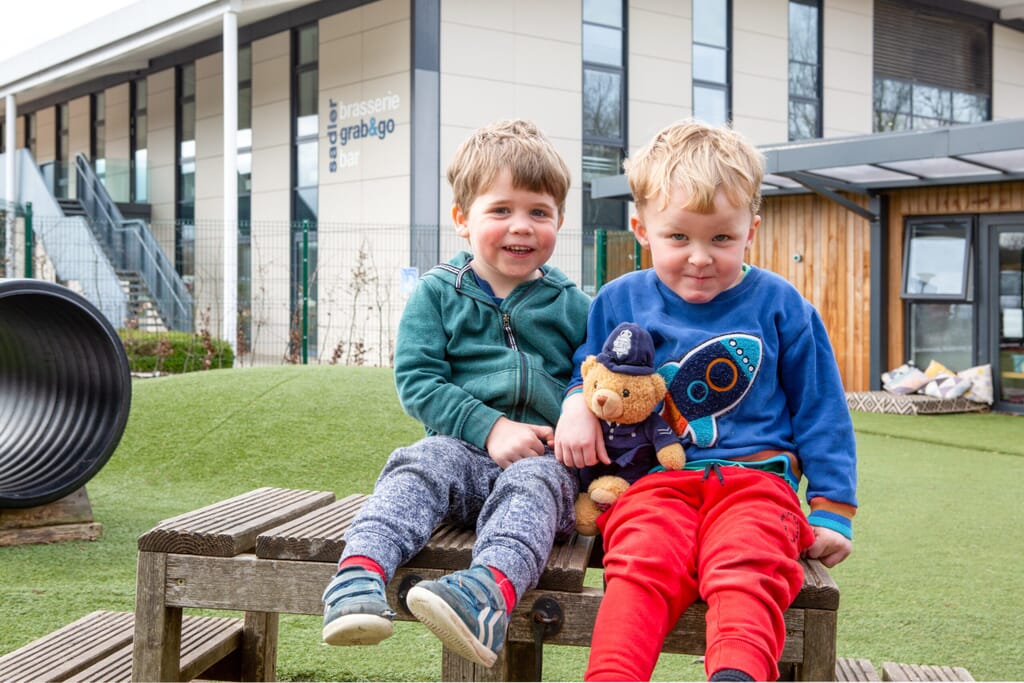 Supporting children's mental health in Early Years is crucial for their overall wellbeing as they grow and develop. Across The Old Station Nursery Group, we value mental health and wellbeing, and always consider how each child feels, responds, and develops in their environment.
---
What do our nurseries do to support mental health and wellbeing for Our Children?
Creating a safe and supportive environment: we make sure to create a warm, welcoming, and inclusive environment where children feel valued, respected, and heard.
Encouraging self-expression: we provide opportunities for children to express themselves through art, music, movement, and play, allowing them to process their emotions and experiences.
Building positive relationships: we promote positive relationships between children and the team and encourage children to form supportive friendships with their peers.
Encouraging physical activity: regular physical activity is shown to have positive impacts on mental health, so we encourage children to engage in active play both indoors and outdoors.
Providing a routine: having a structured routine can provide a sense of stability and security for children, so we maintain a routine at the nursery.
Supporting families: we work closely with families to understand their needs and provide additional support when necessary.
How can you help at home?
There's some particular language that might be helpful to help support your child. You could try using phrases such as:
"I know this is hard. I am right here with you and I hear you."
"I know this is scary. I am listening and I will help you."
"It is ok to feel scared, sad, angry and cross."
"I understand you would like some space to think."
"If you need me, I am here for you, whenever you feel ready."
There are also some specific activities that you might want to try. These are all activities that we try to do as often as possible at nursery and will work just as well at home!
Breathing activities to help stay calm. Breath in, hold for a second and breathe out, long and slow. Repeat. Visualise breathing into a balloon, blowing ripples across a puddle or blowing a golden thread to help elongate the breath and encourage a sense of calm.
Children's yoga: Cosmic kids yoga is a free resource available via YouTube. 
Listen to music. Calming sounds can be found on CBeebies radio
Give themselves a big cuddle!
Distract the mind with colouring books. Colour by numbers are good for an older child.
Try to incorporate exercise in your daily routine, this could be walking to local areas for a change of scenery, riding a bike, taking part in outdoor sports, visiting the park, or taking part in other outdoor activities.
Play, play and play some more!
Get some fresh air. Look for clouds in the sky, look for nature and animal habitats.
Across all our nurseries, we make sure to prioritise all our children's individual mental health, so that we can help to build resilience, promote positive outcomes for our next generation, and #CreateBrighterFuturesTogether.
---
Related pages/links:
Looking after your Mental Health
Blog checked by:  Kat Learner (Training & Professional Development Manager)
---